There is a very serious issue with this plug-in and Windows 7 64bit (these issues didn't occur in the 32bit).
This is on clear install...
Every 24h or so, I have to restart event ghost because of one of these reasons:
1. CPU maxed out.
2. Memory leak until 2GB of ram is consumed and then freeze.
I can even get EG to go into a looping series of errors until EG freezes by simply removing the batteries from the PS3 remote and then putting them back in.
Here's a screenshot of the errors: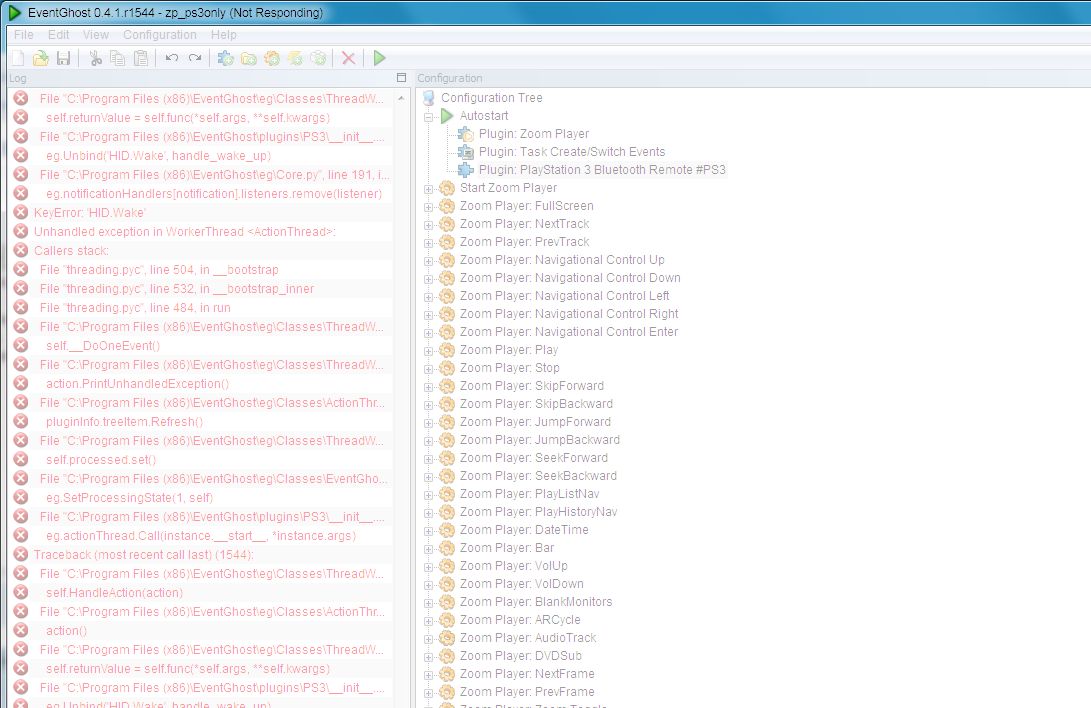 Here's a bigger log that I was able to catch:
http://t.inmatrix.com/ps3remotelog.zip