Hi - I am hoping to use eventghost with my streamzap and sagetv to solve a small problem. I have my sage client running to a pc monitor and a HDTV. Whenever my wife is using sage and I am using the computer we are constantly having to switch focus back to sage to get the remote to work. I think eventghost can be configured to solve this if sage is the only thing it is setup for, correct?
Anyway the problem I'm having is in the initial configuration of Sage. I'm running sageclient v6.2.10 and v 0.3.6.1129. Here is a screen shoot of my config so far: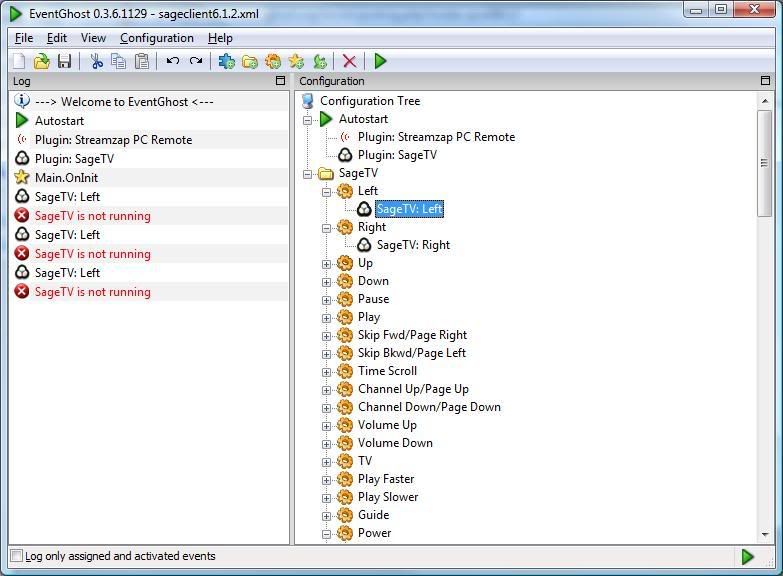 As you can see from the screenshot - eventghost says sage is not running. Could this be because the plugin is written for the main sagetv not sageclient? if so, can I do anything about it?
Thanks,
Matt
Edit: Also, the streamzap software is not running in the tray.